Weight Loss
I do not believe in faddy diets and strongly believe that if we apply the correct eating habits and exercise specifically suited to an individual (equally effective to men and women of all ages and levels of fitness) I can provide you with a complete 'nutrition and fitness' programme which work in harmony and will support you to achieve your weight loss target.
Following a combined 'nutrition and fitness' programme tailored specifically to fit in with your lifestyle and goals will lead to better results.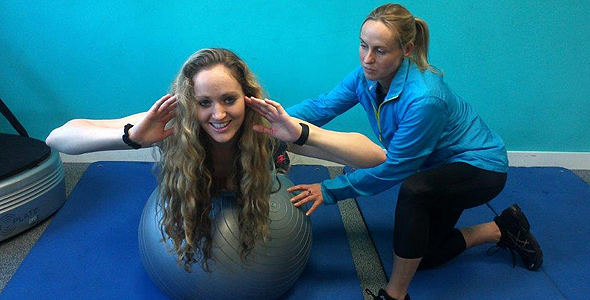 You will find that you have lower body fat and increase your fitness levels which will in turn increase your metabolism. You will lose weight and energy levels will increase.?
Client example: Following one client's consultation, I advised him to eat particular foods at the right time. I also designed an exercise programme which fitted in with his change in nutrition, lifestyle and goals. After 8 weeks he had lost 10kg and had achieved a significant increase in his cardiovascular fitness and endurance levels.
My own personal experience
I followed the above principles and, supported by my Personal Trainer, lost 20 kg over 12 months. This was 6 years ago and having stuck to combining the right nutrition and fitness programme I have been able to maintain my weight, keep up my fitness levels, and maintain my increase in energy levels and self esteem.